Here's Why Easy-going Cocker Spaniels Make the Perfect Family Dog
Quoting the article below: "Cocker Spaniels were originally bred to work and hunt, both on land and in water. The Cocker Spaniel is known for being gentle, affectionate and friendly, and is often referred to as the 'merry cocker' which is clearly demonstrated by its ever wagging tail!"
NOTE: this article was originally published to CountryLivingUK's Apple News page on October 3, 2020. It was written by Lisa Walden.
"The Cocker Spaniel is the third most popular breed in the UK, and being both a wonderful family dog and a skilled working breed, they are a real all-rounder," Bill Lambert, head of health and welfare at the Kennel Club, tells Country Living.
"The Cocker Spaniel is known for being gentle, affectionate and friendly, and is often referred to as the 'merry cocker' which is clearly demonstrated by its ever wagging tail!"
Are you looking for a loyal companion? Here's everything you need to know about Cocker Spaniels, including need-to-know facts, size, life expectancy, origin and temperament.
Are Cocker Spaniels good family pets?

Yes, these gorgeous pups are a gentle, kind and loving companion and are brilliant to consider if you have young children. They are famous for their merry, sound and trustworthy temperament.
"They make great family pets and would do best with fairly active owners that can give them at least an hour of exercise a day so they can explore their surroundings, expend some energy and have a good sniff around. They would be happy in most sized homes as long as they have enough mental stimulation and physical exercise," Bills tells CL.
Are Cocker Spaniels high maintenance?
Generally, Cocker Spaniels require a lot of grooming and regular brushing due to their long fur. While they don't shed a lot of fur, this breed does need to have its coat washed and combed often.
"A Cocker Spaniel's coat takes some maintenance, requiring daily grooming. Their owners should also be prepared for some shedding, with changing frequency during the year," Bill adds.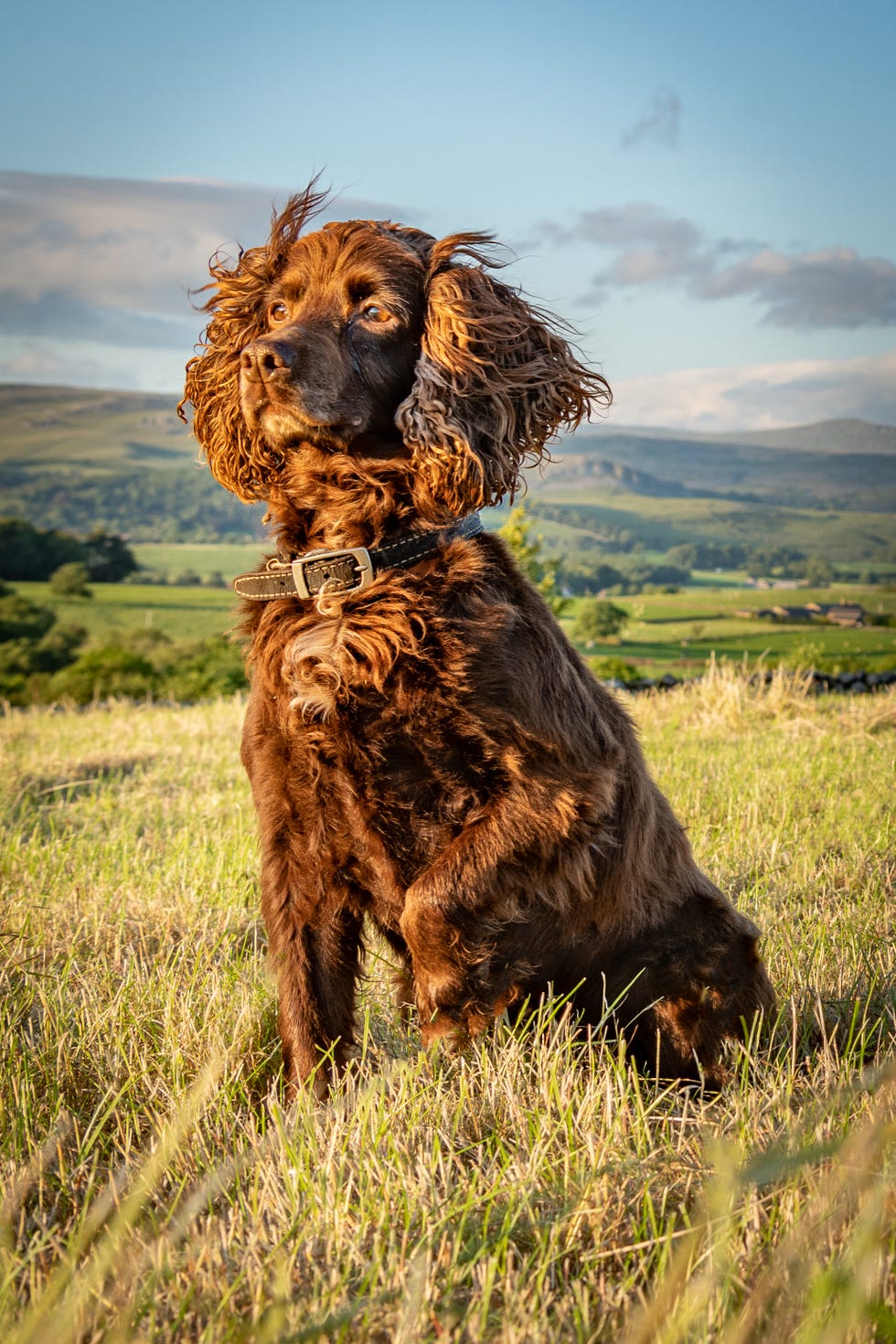 What health problems do Cocker Spaniels have?According to the PDSA, some of the problems Cocker Spaniels have include:
Hip dysplasia (this is where the hip joint doesn't fit together perfectly, which could eventually lead to arthritis)
Atopy (allergies causing itchy skin and ear infections)
Ear problems
Eye problems
Some auto-immune conditions
Inherited conditions, including familial nephropathy, adult onset neuropathy and acral mutilation syndrome
If your dog does encounter any of these problems, remember to always head to your vet to seek expert advice.
What were Cocker Spaniels bred for?
Bill tells us: "Cockers Spaniels were originally bred to work and hunt, both on land and in water. Although they continue to be used as gundogs today, they are also very popular family dogs and used for various service and therapy roles due to their intelligence and good-nature, including work as hearing or sniffer dogs."
Are Cocker Spaniels smart?
Cocker Spaniels are incredibly smart dogs. For obedience and working intelligence, the English Cocker Spaniel is the 20th smartest dog breed. They are easy to train, which means that owners should have no problem at all teaching them new commands. A working breed, Cocker Spaniels love learning new skills.
What is the difference between an English and an American Cocker Spaniel?
Interestingly, the American and English Cocker Spaniel were both considered to be the same breed up until the 1930s. It wasn't until their apparent differences in size and appearance led them to be classified as two separate breeds.
The main difference between the two is their size; English Cocker Spaniels are larger and taller compared to their American counterparts, plus the American pups have a much more lustrous coat.