My Rancher Parents Hate Wolves. I Took Them on a Wolf-Watching Tour in Yellowstone to Change Their Minds
The wolf debate out West is driven in large part by ignorance – on both sides. A morning spent with Wolf Trackers would greatly help the parties to find common ground for compromise. 

In order to preserve and restore wildlife and wildlife habitat, we must make these decisions based on giving equal weight to (1) environmental/conservation goals, (2) people, and (3) people's livelihoods.
NOTE: this article was originally published to Outsideonline.com on April 11, 2023. It was written by Katie Jackson.
Wolves are my favorite animal, but my parents see them as the enemy that kills their livestock
I have this dream: I'm six years old and shouting at my mom, but she doesn't seem to hear me. "Don't shoot!" I yell, but the rifle is still raised, her finger heavy on the trigger, and the wolf she's squinting at through her scope is completely oblivious.
The animal is 150 yards away, trotting along the tree line, headed toward the cows my mom and I just fed. Short of putting myself between the wolf and the muzzle, there's not much I can do to stop my mom. She's only five foot two, but I've seen her blow the heads off several coyotes, from twice as far away, and a wolf is a much larger target.
Fortunately for me, and the wolf, I always wake up before the gun goes off.
Even at 33 years old, I still have this dream, especially when I'm visiting my childhood home just outside Lewistown, Montana. Although I now live a couple hours away, in Billings, and jet around the world for my job as a travel writer, home will always be 1,500 acres of bucolic alfalfa fields in the foothills of the Judith Mountains. Known as the Lazy JK, our ranch has been in the family for five generations. When I was a kid, we raised sheep, hogs, and Black Angus cattle, all branded with a sideways or "lazy" J on top of a sideways K. But after struggling to put food on the table for me and my two brothers, my parents, Mel and Becky, eventually took the sheep and hogs "to town." I never saw them again, but our cattle herd doubled. In Montana, cattle are far more lucrative.
Much like you wouldn't ask someone their salary, you'd never ask a rancher how many cows they have. Still, my folks have always known their exact number. And they've never been able to afford to lose a single one, to a wolf or otherwise.
Unfortunately for me, wolves have always been my favorite animal. My obsession with Canis lupus can be traced back to Little Red Riding Hood. While other four-year-olds were rooting for the naive girl bringing flowers to her sick grandmother, I was Team Wolf. For some reason that I should probably discuss with my therapist, I respected a cunning creature who killed the innocent far more than I cared about a kid my own age.
In third grade, I was obsessed with Julie of the Wolves, a coming-of-age novel by Jean Craighead George about an Inuit girl in Alaska who befriends a pack of wolves and goes to live among them. As a middle child, the only girl, and an introvert who had a hard time making friends, I dreamed of running away from home and doing the same.
My parents loathed wolves as much as I loved them. The same animal that symbolized something supernatural to me represented lost dollar signs to them. I grew up knowing there'd be no courtesy warning shot if a wolf ever stepped foot onto our property. Both my rough-around-the-edges mom (who would be played by Kathy Bates in a movie about her life) and dad (a six-foot-two cowboy with a mustache worthy of its own zip code), are card-carrying NRA members. No animal, even one on the endangered species list, was going to get between them and their livestock.
For as much as my parents hated wolves, however, those wild animals weren't usually a threat. Sure, there was the time a few years ago when a rogue wolf killed our neighbor's dogs, who were tied up outside of his home. "They were expensive mountain-lion hunting dogs," my dad said when he told me about the incident. "If I see that goddamned wolf near our place, I'm shooting first and asking questions later." No one ever spotted the wolf, but our local vet confirmed the kill, and I never saw dogs tied up at our neighbor's place again. Yet that unfortunate event was a one-off. Our ranch is in the middle of Montana; most of the state's wolves live in the northwestern corner, in and around Glacier National Park, and in the southwest, near Yellowstone National Park.
No animal, even one on the endangered species list, was going to get between them and their livestock.
I didn't argue with my parents when I was younger, but recently, I've started to openly disagree with their big-bad-wolf narrative. It's led to some heated arguments, but not so heated that I risk being written out of their will. Eventually, last fall I decided I could change their minds. My parents have softened over the years, and I'd managed to convince them that all my boyfriends with tattoos weren't serial killers. Why couldn't I do the same with wolves?
My plan involved exposure therapy. But in order to make it happen, I knew I needed to take them to Yellowstone.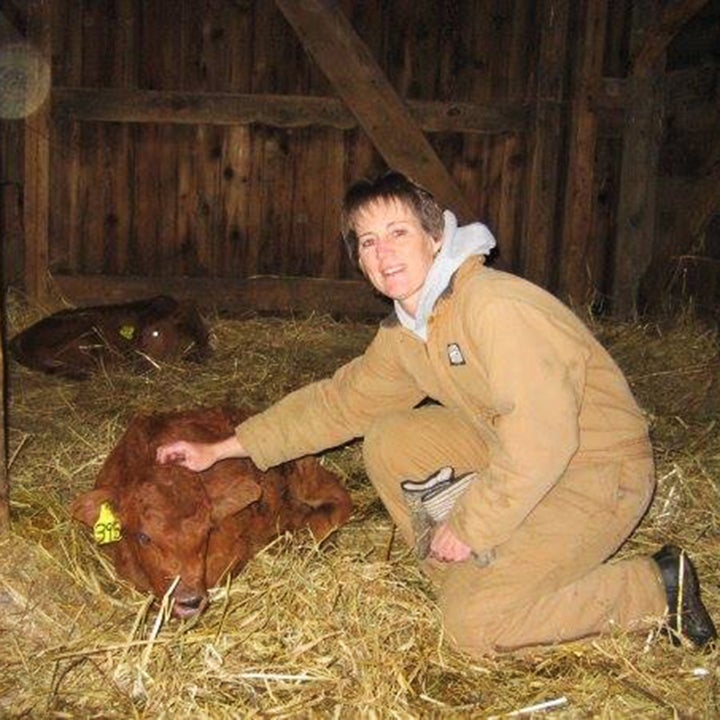 The author's mother with two calves (Katie Jackson)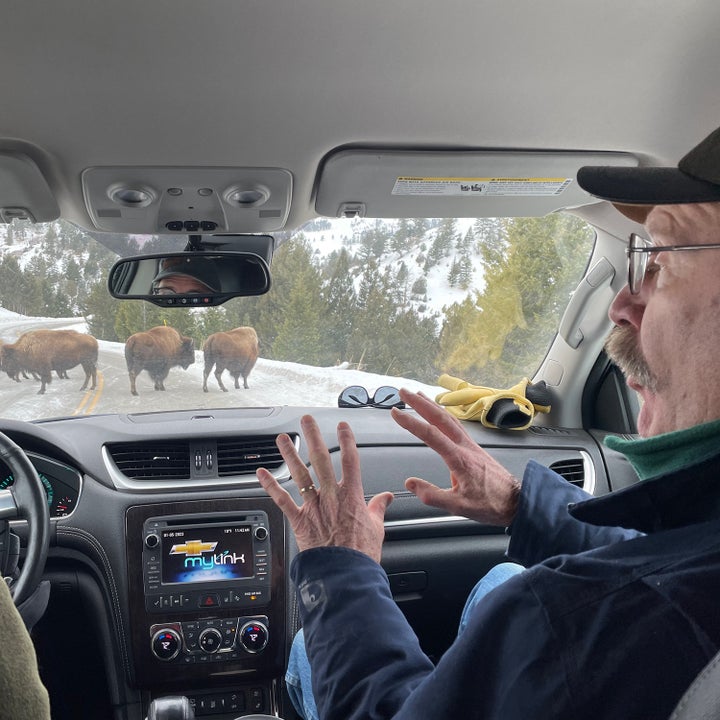 The author's father (Katie Jackson)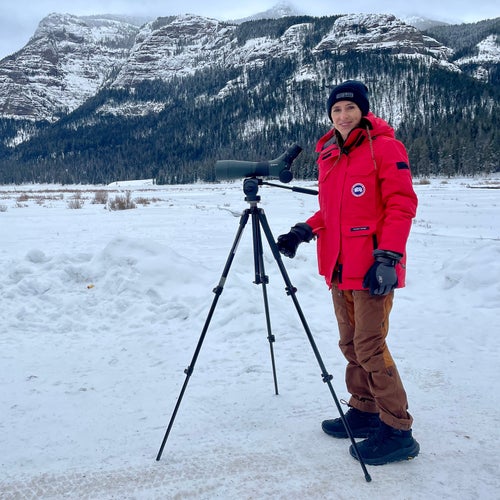 The author wolf-watching (Katie Jackson)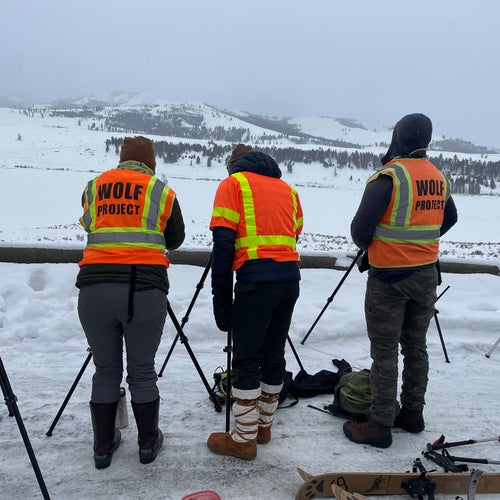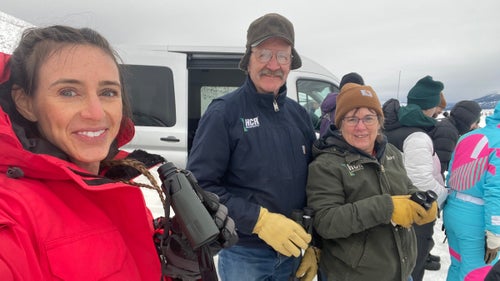 —
For more posts like this, in your inbox weekly – sign up for the Restoring Diversity Newsletter